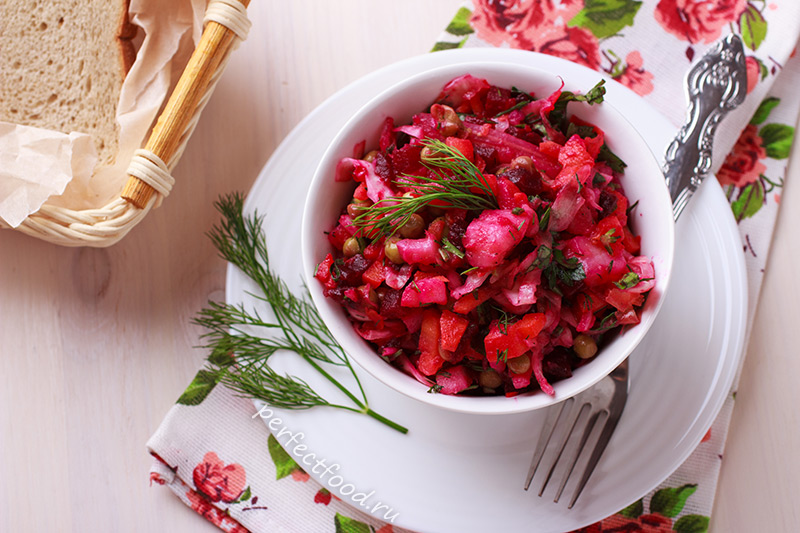 Ingredients
| | |
| --- | --- |
| Sauerkraut | 200 g |
| Pickle | 3 pcs. |
| | 1 pcs. |
| Potatoes | 3 pcs. |
| Onion | 1 pcs |
| Beetroot | 4 pcs. |
| Vegetable oil | 40 ml |
| Salt | to taste |
Cooking method
First you need to boil the vegetables.
We wash the dirt from carrots, beets and potatoes and put them in a saucepan without peeling
.
It will be much easier to peel them off after they are cooked and cooled.
Beets we cook in a separate bowl.
Peeled vegetables shred small cubes.
We load them into a deep cup for salad.
Peel the onion and finely chop.
We take out pickles from the jar and cut into cubes.
We shift the onion pieces and cucumbers to the other vegetables in a salad bowl.
We load sauerkraut, add oil, add the amount of salt we need.
It remains to mix the contents of the bowl and set the table.
Bon appetit!